Logitech MX Master 2S : Gadget of the week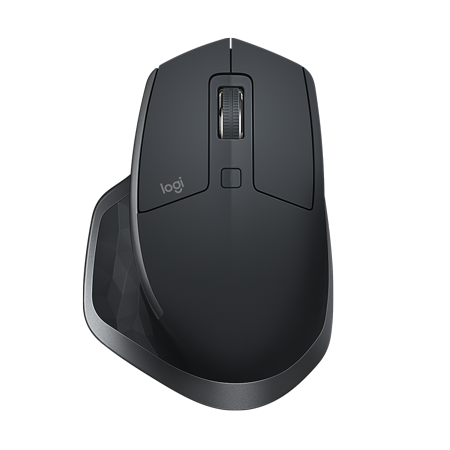 Get things done faster and easier with this new Logitech MX Master 2S mouse. Built with premium material and available in a selection of colors.  It's hand-crafted design makes it comfortable to use and perfectly conforms to your hand.
Logitech has implemented a bunch of features in this mouse which makes it very different from every other mouse on the market. Two great features of this mouse is that it works on any surface including glass and has a 4000-Dpi precision sensor. It of course has the Logitech Easy-Switch technology. This makes it simple to pair up to 3 devices simultaneously and easily switch between these devices with a flip of a switch. However the best might be the ability to securely share files and copy and paste between the devices.  Making this the ultimate mouse for you multi-device users.
The Logitech MX Master 2S Mouse is supported on all of the platforms like Windows, MAC, and Android. It uses micro-USB cable for charging and a 3-minutes of charging can last up to a day and a full charge can get it to work for around 70 days. The speed-adaptive scroll wheel makes it faster and easier to scroll through large documents and web pages efficiently.
Features you get:
• Easily copy and paste content across devices
• Seamlessly control up to 3 devices simultaneously
• Customizable mouse controls
• Fast recharging in up to 3 minutes
• Works on any surface and lots more
You can even customize the mouse buttons, the scroll wheel sensitivity, and many more things just by installing Logitech SetPoint Software on your system. The Logitech MX Master 2S Mouse is not built just for gamers, developers, professional designers or video editor, it is for everyone who wants to be more productive. So, if you work a lot at your desk whether it is in your office or at home and are looking for a mouse which can fit comfortably in your hands and can do a lot of stuff efficiently then the Logitech MX Master 2S mouse is what you will need.
Buy the Logitech MX Master 2S mouse here. Let us know what you think about the Logitech MX Master 2S and visit our blog for more content.