REMOTE SUPPORT
Please call to schedule an appointment with a remote support techician first. Then just follow these easy steps to get started. Within just a few simple clicks of your mouse, a remote computer support specialist will connect to your computer. The support technician has a real-time view of your desktop and will fix your computer.
REMOTE COMPUTER SUPPORT
Click HERE for remote computer support
You will see the screen below after you click the link. Enter your name followed by the Support Key given to you by your Boot Networks IT Specialist. Click Continue to connect to the remote support session.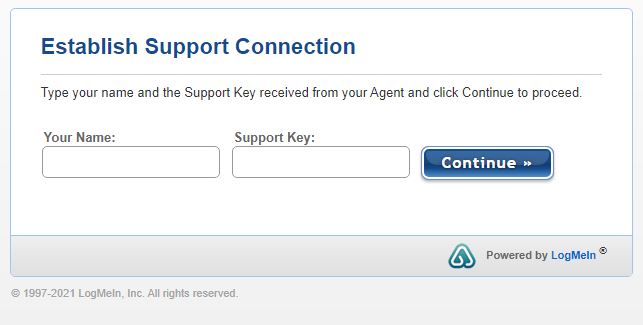 DOWNLOAD REMOTE SUPPORT APP
After joining the session, the following screen will appear along with a download at the bottom. Once the download is finished, click on it. A prompt will ask for your permission to run the file. Select run. Your computer will ask you to allow this program to make changes to your computer, select yes.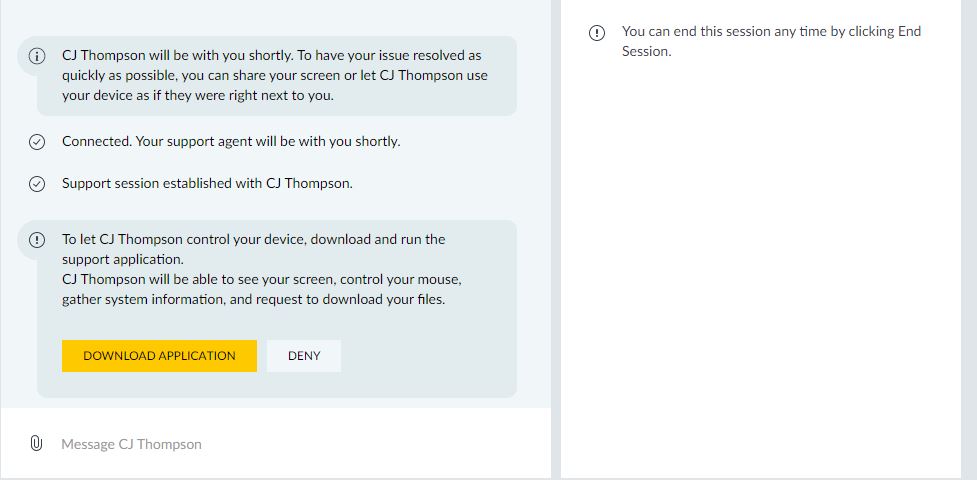 FIX YOUR PROBLEM
Once it has finished running, it will prompt you to allow the specialist to have remote access to your computer. This gives our specialist access to your keyboard, mouse and desktop. Once they have connected successfully, often this takes a moment, they will assist you from there.
customers
remote support sessions
average support session
REMOTE COMPUTER SUPPORT
Remote Support for your Windows, iOS and Andriod devices
Call Boot Networks Technical Support to begin the remote support process. In general, appointments may be made for same day service at no extra charge. Remote Computer Support is billed in 15 minute increments. The following step must be completed prior to downloading the Remote Help client in order to ensure that a technician will be available to work on your computer. When directed by a Support Engineer, click the link below to allow Boot Networks to connect to your computer.
GET STARTED NOW