TESTIMONIALS
Enjoy the best. Our Clients
Love Us!
We at Boot Networks are constantly striving to offer you personalized IT services that exceed your expectations. Watch the video to your right to see some of our video testimonials clients have done for us. Read our written testimonials below and check out our social media pages for even more!
Some of the companies that have trusted us with their IT services needs
Our Professional IT Services bring the most talented, experienced consultants on board and deliver the best quality consulting services to large businesses also. Here are just some of the few large businesses we have provided IT services for.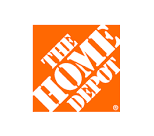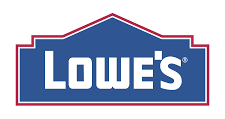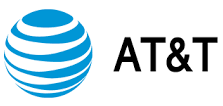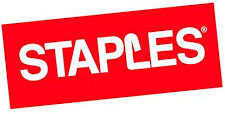 Client Testimonials
Don't take our word for it – here's what our clients say:
We are in the Consulting Business and use computers extensively in our business, thus, any hardware or software problems cannot be tolerated. C.j. Thompson has been providing service to my firm with regards to our computer systems. His recommendations pertaining to updated hardware and backup systems have all been extremely beneficial and followed. The recommendations with regards to backup systems have been very helpful as any problem can be cleared up quickly rather than in weeks as happened when we lost a hard drive just prior to implementing the backup systems. Their response time to problems with software or hardware has been excellent and their knowledge of systems has made system problems a thing of the past. We have an on-going support and technology arrangement with Boot Networks that provides service and support for our systems monthly. I would highly recommend their service and support
Pete H.
Business Owner
I want to personally thank you, C.j., for your work and efforts and outstanding performance on our behalf. As you are aware, our computer system software was in disarray, and functioning very poorly and slowly, prior to your intervention. We are now up and running, efficiently, smoothly and quickly. We really do appreciate your time and effort on our behalf. We are very pleased with the maintenance program you have set in place, and your technicians are polite and efficient. I understand that our website is now coming together, and we are beginning to get hits and contacts as a result of that site. Your expertise in that area was most beneficial and really made our transition to your web hosting services easy. You may feel free to use our name whenever you need to point to "Happy Customers". And of course, if you desire, you may use this letter as our recommendation of you, your company and your services
Richard S.
Business Owner
In August of this year I expanded my offices to the Southern California region. I needed an entire computer system setup for my business. I employed CJ Thompson with Boot Networks to set up my system and all of the software. Because of his excellent work and advice, I have a new business up and running in under 2 months. His promptness and professionalism is the reason why I have hired his company as my full time consultant. I would recommend CJ Thompson and Boot Networks to any of my associates, and even my friends and family. With all of CJ's excellent work, my business continues to move to bigger and better things.[
Paul A.
Business Owner
I just wanted to thank you for all your help with my sister's computer. I know you don't specialize in Macintosh, but you saved her computer anyway and she is very thankful. I tried to diagnose her problem but even with my long history with Macs I couldn't figure it out. Your patience and knowledge was very impressive. My brother –in-law also was very impressed with your advice for his PC. He is going to talk to his partners to see which of your services they will use. My OTHER brother-in-law is looking forward to working with you on developing his website for his auto registration business. He told me your professionalism and your price was well appreciated.
Bob D.
Business Owner
Resner's internet service had been giving them problems, then it was disconnected. Bookkeeper Sandy discovered their ISP had allowed the service to lapse, and had apparently gone out of business as well. They never called us back, said Sandy. We finally gave up on them and called in Boot Networks, who set us up so we had internet access with new phone numbers and new email addresses. Also, they set up the account differently so we won't be left in the lurch if something happens to Boot Networks. Billing is direct to our credit card, and we get annual renewal reminders from the new web server.
Sandy G.
Resner Builder Hardware
Owner and operator of an elder care facility for members of the Christian Science Church, Jim Adams decided he needed to know how to use computers to record business expenses and prepare bookwork for the tax preparer. He had a website for Mt Helix Gardens, but he wanted to know how to make changes himself. Enter Boot Networks. I'm new at learning about how to best use computers in my business, he admits. C. J. Thompson had an excellent attitude, very helpful. He did quite a bit of work I needed. He was patient and went over everything with me. I'll have him back again sometime soon. In the meantime, I am practicing with the programs, writing down questions to ask. Overall, I am very satisfied with C. J. and his company. I liked everything he did. He also showed me how to get into my website and make changes.
Jim Adams
Mt. Helix Gardens
Boot Networks came to Dr. Roy Phillips rescue, ridding his home computer of various viruses by installing and running Norton Antivirus Program, plus installing a new CD ROM and a CD Burner. He had other problems with web access via Netscape, which Boot Networks C.J. fixed as well. Dr. Phillips, a podiatrist, met C. J. through a Tipster Club, where members exchange business cards and gain referrals. Now that his home computer is humming nicely, Dr. Phillips considering starting up a new internet-based business from his home. He was about ready to purchase new computer equipment, but now realizes Boot Networks fixes have saved him hundreds if not thousands of dollars.
Dr. Roy Phillips
Business Owner
Marty Van Winkle considers his computer problems minor. But it was technology stuff that I didn't know how to do myself. He was having trouble accessing the internet. He called on Boot Networks for help. The young man downloaded programs from the internet, upgrades for AOL, and cleaned up the system for me, he said. I especially appreciated that he came on the weekend to do the computer work. That impressed me because in my remodeling business I am out running around on the weekdays. Other uses of the computer in Van Winkle's business are for work processing and accounting with QuickBooks.
Marty Van Winkle
Van Winkle Remodeling
At Powell Collections, we use business software based on the MS DOS system, said Janet Sidebottom. We were getting a persistent error message that interrupted our work. She contacted Boot Networks and C. J. Thompson came out to trouble shoot the problem, finding a glitch in the memory that was soon corrected. He recommended we increase our memory and we are considering doing that. That will be his next assignment, she said.
Janet Sidebottom
Powell Collections
The technician was great. He explained everything and answered all our questions. Did a fabulous job.
Miguel O.
Paul Mitchell School Temecula
Tech was very efficient and attentive. Very nice guy!
Tech was very good and professional
Tech was wonderful and did a very very very good job