Microsoft Outlook Tips and Tricks for Better Email Productivity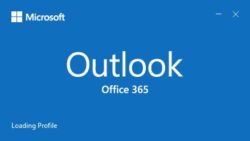 Microsoft Outlook Tips and Tricks
With many of us now receiving over 50-100+ emails per day a cluttered inbox can become a real problem real fast.  Relying only on the Search feature isn't always the best way to being productive in email.  Here is a Microsoft Outlook Tips and Tricks.
Flagging email messages For Follow Up
Flags make it easier to find and track email messages in Outlook. You can flag messages for yourself, as visual reminders to take action later. You can also flag messages that you send to other people, to direct their attention or track their responses.  Lets take a look at a simple way you can use this feature to your advantage and make you more focused on your most important clients and emails.
I find that many users are missing the For Follow Up search folder in Outlook.  This little trick helps you easily locate items you have flagged for follow up.
Open Outlook
On the Folder tab, in the New group, click New Search Folder.
In the New Search Folder dialog box, under Reading Mail, select Mail flagged for follow up, select the account you want this to apply to and then click OK.
Now in the Folder Pane on the left find the new folder For Follow Up
Right click on the For Follow Up folder and left click on Add to Favorites
Now you can left click on the For Follow Up folder in the Folder Pane and see all your Followup Flagged Emails.